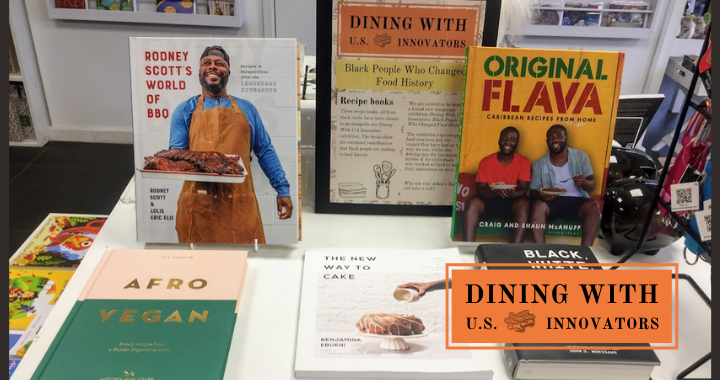 Read about black history
We are excited to be hosting a new temporary exhibition, Dining With U.S. Innovators: Black People Who Changed Food History. The exhibition pays tribute to the lives and accomplishments of inspiring Black innovators who transformed the way we grow, process and prepare food.
As it is Black History Month, we felt it was important to share further information. To go alongside the exhibition, we are thankful to Suffolk Libraries for putting together a reading list. There is something for all ages, from children to adults. For those who are interested in learning about Black history, or finding out more about the incredible individuals that have a place in the Dining With U.S. Innovators: Black People Who Changed Food History exhibition. All of these books are available to view and borrow through Suffolk Libraries
For younger readers, here are some of the books that Suffolk Libraries have available: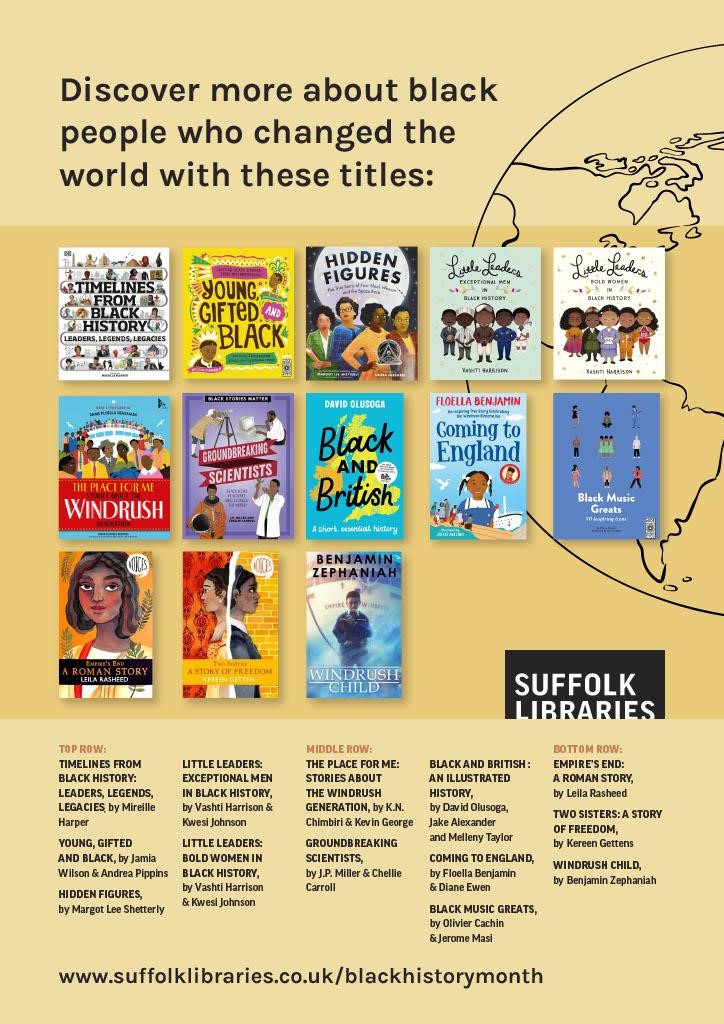 For older readers, or those who want to read more about the individuals in the exhibition, Suffolk libraries have put together further reading:
Suffolk Libraries reading list:
George Washington Carver: Scientist & Symbol: Scientist and Symbol – Linda O. Mcmurry
Vanguard: How Black Women Broke Barriers, Won the Vote, and Insisted on Equality for All – Martha S. Jones
Black Inventors in the Age of Segregation: Granville T. Woods, Lewis H. Latimer, and Shelby J. Davidson – Rayvon Fouche
Black Inventors: Hidden In Plain Sight – Grady Slade Jr
101 Black Inventors and their Inventions – Joy James
A "cool" Inventor: Frederick McKinley Jones Invents Refrigeration – Mary Morton Cowan
George Washington Carver – William J. Federer
As well as being able to check out some great books in local libraries, we are currently selling recipe books by some amazing Black chefs and bakers. If you are looking for something delicious to cook, or the exhibition has inspired you to try something new, why head over to the museum shop and take a look?
Thank you to Suffolk Libraries for putting the reading lists together.
Dining With U.S. Innovators opens on the 7th of October, located in the Abbot's Hall Dining Room.
Find out more about the exhibition: http://localhost:8888/eastanglianlife/events/dining-with-u-s-innovators-black-people-who-changed-food-history/
Share this article