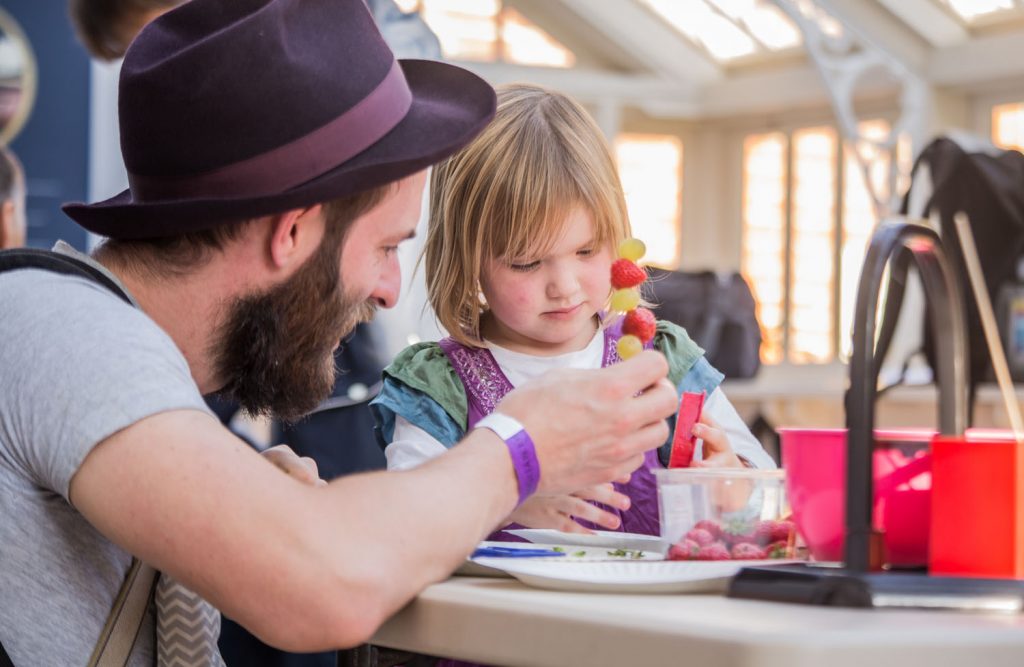 Toddler Time
Are you looking for something fun and educational to do with your toddler? Join us at the Food Museum for Toddler Time every Wednesday!
Toddler Time sessions are included for free in Food Museum membership.
Find our more and book your session here.
Join us as we make music in Toddler Tunes! With musical instruments and rhymes.
We're heading off on a walk around the museum, going to meet the animals and see what we can spy outside!
Please arrive dressed for the weather as we will be outside for the duration of the session.
Join us for Tiddlywinks Yoga on the back lawn of Abbot's Hall! Tiddlywinks Yoga uses songs and rhymes with plenty of movement and stretching promoting balance, flexibility and independent movement.
Explore the museum, listen to stories and have crafty fun outside!