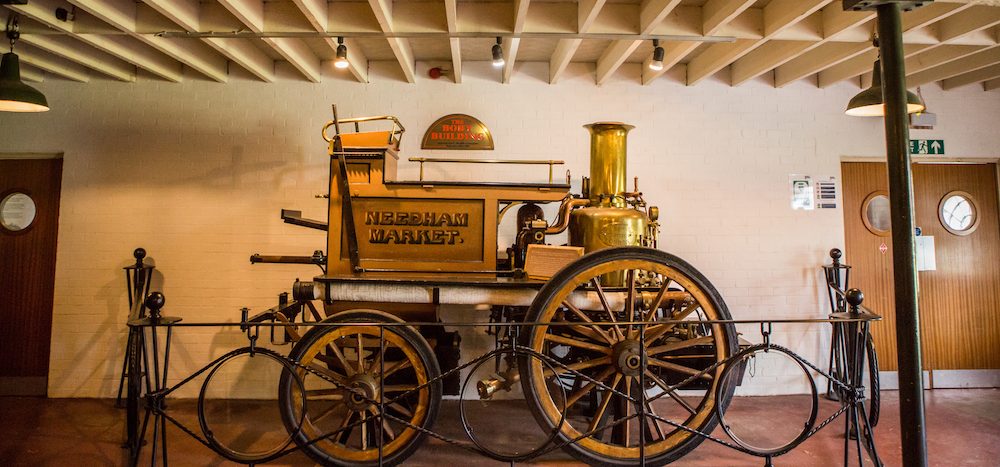 Donations
As a registered charity, we rely on contributions from individuals, trusts and organisations. Your valuable support helps us deliver learning and participation projects, develop our collections and exhibitions, and be there for the community.
We gratefully accept donations of any size. Every contribution we receive helps to support our future development.
You can build a special relationship with the museum by donating in a number of ways:
Online – by making a single or monthly donation through Paypal. We accept all major credit/debit cards and will automatically add 20% in gift aid if you are a UK taxpayer

By post – please send a cheque payable to 'The Food Museum', to The Food Museum, Crowe Street, Stowmarket, IP14 1DL

In person – using one of our donation boxes or by making a discretionary donation with any purchases made on site.

Leave a legacy – by leaving a gift to the museum in your will, you will help us continue to engage, inspire and educate future visitors and communities. You can add a legacy to your existing will using a codicil. We recommend that you consult a legal advisor or your solicitor to help you.
Whichever way you choose to donate, Gift Aid can increase the value of your support at no extra cost to you.
Please contact us if you would like to discuss your donation. Thank you for your support!
By making a donation to the Food Museum, businesses can support an exciting, ambitious and pioneering charity and make a positive contribution to our valuable work in the community.
Businesses can make a donation in the same way as individuals, and there are corporate tax benefits in doing so.
We welcome sponsorship funding to support the maintenance of our estate, exhibits and programmes, or for specific projects, events, exhibitions or equipment. We will work with you to design a tailor-made package to suit your business needs and we can also facilitate corporate volunteering and away days. 
We also offer corporate memberships. Contact us to discuss a custom package.