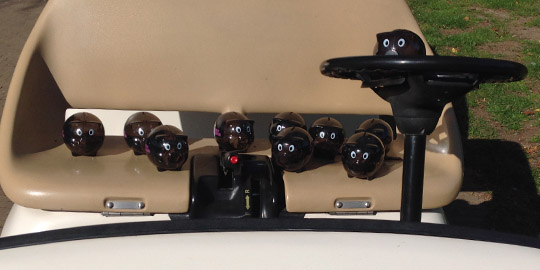 Pick up a piggy bank!
At the start of the season we launched our Heritage Farm campaign, as we set out to create a new Heritage Farm at the heart of our site to be a centre for conservation and education about our rural heritage, our food, and where it comes from. You can read more about the heritage farm project here
We've got a lot of fundraising to do and we need your help to do it, so we've enlisted the help of an army of piggy banks!
For a £5 deposit, you can take home one of these fantastic piggy banks. Pop in your spare change, ask family and friends to drop in their loose coins and when the piggy is full bring it back and get your £5 deposit back (or if you've grown attached to your piggy pal, you can forgo your deposit and keep your piggy bank)
The piggy banks are available in the museum shop and in Abbot's Hall
Share this article