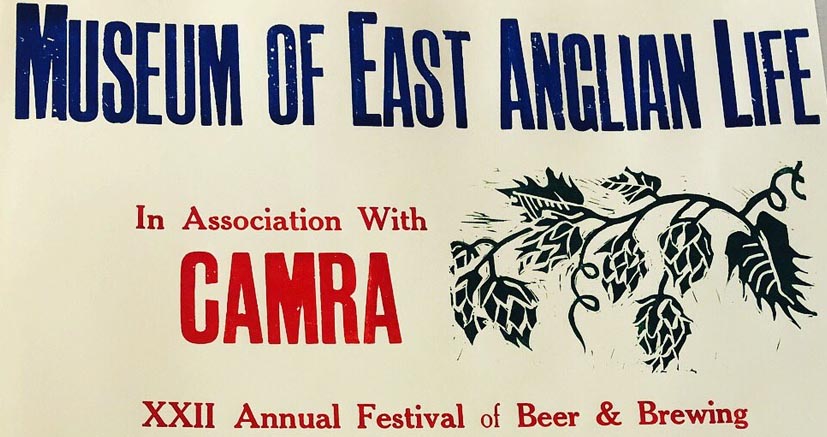 Printers Blog- Linocutting
I hope that you've noticed the large posters around the museum advertising this year's Beer Festival, they are particularly noteworthy for featuring a linocut of a hope vine produced by Julia, one of Print Workshop volunteers.
Julia told us when she last did linocutting and how old she was then but I'm too much of a gentleman to do the maths!
Julia started with us a couple of years ago when she helping with a group of children from Abbot's Hall School, including her own daughters, who were taking part in a short series of workshops on printing.  Julia was really enthusiastic and, when I suggested that if she became a Print volunteer with us she could come back every week and get inky, she was (nearly) speechless with joy.
Since then she has been a regular printing volunteer, work and children permitting, and will be doing more linocut in the future, so look out for the posters!
Pinky the printer.
Learn more about printing in the print workshop, with demonstrations every Thursday and Saturday
Share this article