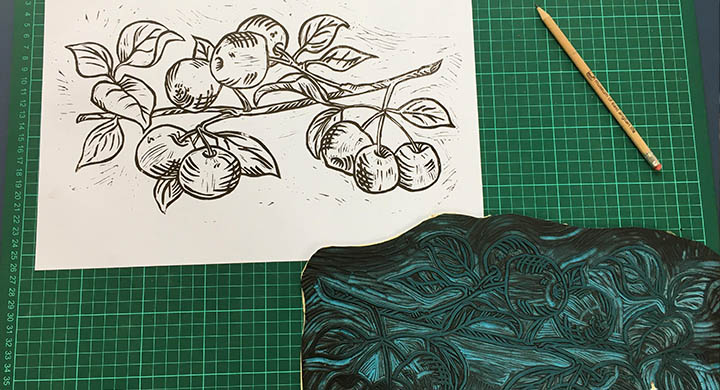 Printers Blog- Cider and Song
A lot of visitors to the Museum have seen us working in the entrance using the Ransomes Queen press to print the Museum's posters and cotton bags for sale.
Recently we have been printing posters and bags ready for Cider and Song and already people have been buying them; we may have to print some more if demand continues!
We have also had some lino cut cards on display and for sale and we will be holding a two day workshop for 12 to 16 year olds at half term.  The plan is to spend a morning walking around the Museum to get ideas then come back to draw something, transfer it to the lino then cut and print; the results will be on display in the entrance.
Nearer Christmas we will be holding a card making session to print from lino.
Pinky the Printer
Share this article