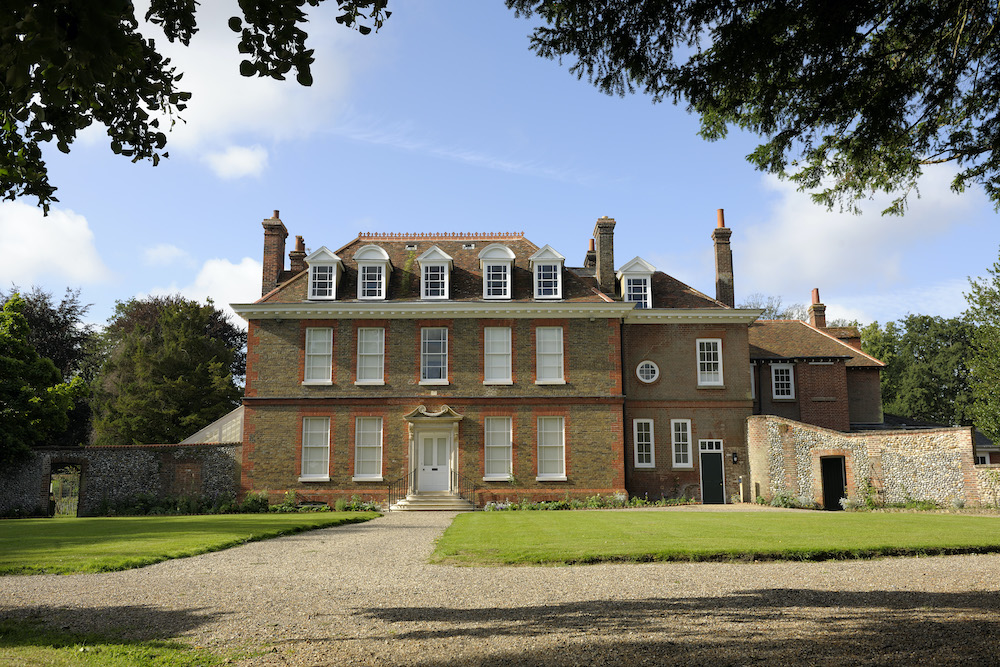 Our Policies
Food Museum Membership – Terms & Conditions
Membership holders must provide their contact details (name, address, phone number, email) for the purposes of administering the scheme and keeping members up-to-date with museum news and what's on. For details about how we manage your data, please see our Privacy Policy (https://foodmuseum.org.uk/privacy-policy/ ). We communicate primarily via email.
Memberships and admissions are non-refundable and non-transferable.
Members can gain free entry during normal daytime opening hours only for 12 months from the date of purchase. There are a small number of days when membership is not valid, which coincide with special events. To find out whether an event is excluded, please visit the individual event page on our website or phone our reception. Visitors are advised to check the museum's opening dates and times prior to a visit (https://foodmuseum.org.uk/admissions/) No refund will be issued if there is an attempt to gain access on a closed/event day.
Membership cannot be purchased or used in conjunction with any other offer, e.g. group discount rate tickets.
Memberships are valid for the named holder only. Any additional visitors will be charged the normal admission price.
The museum reserves the right to retain and revoke memberships belonging to visitors found or suspected to be sharing their membership. Any passes showing signs of damage or falsification will be confiscated; full admission will be charged and no refund issued.
The museum reserves the right to request proof of purchase and/or identification upon entry to the museum and to charge normal admission price to any visitor unable to prove that they are the original pass holders/visiting party. No refunds will be issued.
Children under 12 years of age must always be accompanied by an adult.
Family memberships are valid for up to three children only.
Family and joint memberships apply only to people living at the same address. We reserve the right to ask for proof of address at the time of purchase.
The museum will replace lost or damaged membership cards. This request must be made in person by the named visitor and photo ID must be provided.
The museum reserves the right to refuse admission.
We reserve the right to change these terms at any time. The most recent version is shown on our website.
Author/Reviewer: Jenny Cousins, Director
Adopted by Board of Trustees: July 2018
Review date: July 2022
Introduction
The Food Museum cannot function without the time generously given by those who serve as unpaid volunteers to help the museum achieve its aims. This policy sets out how the museum approaches and manages volunteering.
General principles
The museum will:
Actively build a community around delivery of the museum's charitable objectives.
Maintain a handbook for volunteers with clear information.
Ensure that every volunteer has a member of museum staff to whom he or she is responsible.
Agree a volunteer role description with every volunteer.
Ensure that every volunteer has an opportunity to have a one-to-one conversation with someone in authority on a regular basis designed to meet their personal needs for feedback.
Ensure that museum policies are displayed by the volunteer noticeboards.
Take up references and checks as relevant to the position that the volunteer is taking up. E.g. volunteers who will be regularly working with or supervising children or vulnerable adults will have a DBS check, which includes proof of identity, paid for by the museum.
Maintain contact details, including relevant medical information and emergency contact details for volunteers for as long as they are volunteering. We also require a signed consent form for the purposes of recording consent. After a volunteer leaves, the museum will retain their name and basic contact details and records of consent for our organisational archive.
Supply free tea, coffee and milk for volunteers.
The museum will not:
Recruit volunteers to replace paid members of museum staff. The level of responsibility in a volunteering role should be clearly different to a staff role.
Allow paid staff to volunteer except in areas of work which are different to their paid job role.
Reimburse personal expenses for volunteers, except where these are pre-agreed (e.g. travel to a location not the museum on museum business) or are a necessary requirement of an aspect of museum work (e.g. PPE if needed for a regular role).
Volunteer roles
The museum needs the assistance of volunteers in almost all areas of its activities and normally involves volunteers in the following work:
Administration
Collection, including documentation and conservation
Estate, including animal care, gardening, farming
Front of House, including meeter-and-greeters
Events
Learning
Recruiting volunteers
The museum needs volunteers from all sections of the community who have a wide range of skills, abilities and interests. The museum will recruit volunteers in  accordance with its Diversity and Equality Policy.
Induction process
All volunteers will be given an induction and a copy of the Volunteer Handbook. The purpose of the Volunteer Handbook is to provide clear and simple guidelines for volunteering at the museum, introducing the museum's work and explaining how the museum functions.
The member of the museum staff providing the induction will go through the Volunteer Handbook and ensure that the volunteer is clear on the museum's expectations and requirements before the volunteer starts work at the museum. The volunteer must sign the Volunteer Agreement which confirms that they have understood these expectations and requirements.
Managing volunteers
Guidelines for staff are:
Staff should be aware of the need to ensure that volunteers gain satisfaction from the time they give to the museum, which means that they should have a clear understanding of their role.
Staff should be supportive of all volunteers, rendering assistance and advice as needed. Volunteers should feel able to discuss any difficulties that they encounter with any member of the museum staff.
Where a volunteer placement is not working, clear action should be taken to remedy the issue or end the placement if two members of staff agree that this the appropriate course of action to take.
If a volunteer is not a good fit for a placement, attempts should be made to find a more suitable task.
The circumstances where immediate termination is appropriate are laid out in the Disciplinary and Grievance Policy.
The Museum is located in the heart of the town of Stowmarket, occupying over 75-acres of beautiful Suffolk countryside. Explore nearly 3km of woodland and riverside nature trails. Discover the history of East Anglia with 18 splendid historic buildings including Alton Water Mill with its house and cart lodge, Grundisburgh Blacksmiths forge, and a tin chapel and learn about the food we grow and eat.
Our site is important as a maintained green space in the heart of Stowmarket, as well as the historic walled garden, includes an environmentally important wet meadow and 3 sites of Special Scientific Interest contained within our river walk. We are also able to support a number of historic breeds such as the Large Black pig, Suffolk Punch horse, Red Poll cattle and Suffolk sheep, which are important to our farming heritage.
The museum has also opened the newly refurbished Queen Anne Style Abbot's Hall, featuring exhibits exploring the theme of home and belonging in East Anglia, with interactive displays, listening posts and a changing programme of temporary exhibitions. As well as Crowe Street Cottages a pair of 18th Century workers dwellings, containing the belongings of its last resident Mrs Wilding, who along with her husband worked in Abbot's Hall and its estate.
The Museum hosts a varied programme of events including the annual Beer Festival, demonstrations and children's activities available throughout the year.
As a VAQAS Quality Assured attraction, we hold customer service at the forefront of our visitor experience.
For those with access needs, manned buggies provide transport around our large site, and the opportunity to interact with our Visitor Services team. The facilities and services of our site are accessible through disabled doors and disabled parking with an easy access path leading onto the site. The majority of our buildings are on floor level. In Abbot's Hall a disabled entrance and lift allows access to upper floor. We have a mixture of audio and visual interactives, making our exhibitions accessible for the visually or audibly impaired.
We look forward to welcoming you. If you have any queries or require any assistance please phone 01449 612229 or email contact@foodmuseum.org.uk
Pre-Arrival
The nearest train station is Stowmarket, is 0.3 miles away which is approximately 5 minutes walk.
There are regular bus services to the centre of Stowmarket from Ipswich, Bury St Edmunds
The paths leading to the entrance to the Museum are paved and even making accessible for wheelchair users.
Car Parking and Arrival
Blue Badge parking is available on all car parks in Stowmarket. There is no charge for Blue Badge holders for first 3 hours on any car park in Stowmarket, as long as the Blue Badge is displayed.
All surfaces from any car park in Stowmarket to the Food Museum are either even and firm tarmac, or concreted pavement.
All car parks in Stowmarket are well lit, with streetlights providing sufficient lighting leading up to the Food Museum.
The entrance doors are mechanical, and therefore can be opened either manually, or by the disabled access button. The disabled access buttons are located internally and externally on posts next to both entrances/exits. The front set of doors open outwards, while the side set of doors open inwards. Both sets are relatively heavy when used manually.
-Main door 1.6 m (63inches) Concrete slabs. Opens Out. Manual or Automatic doors.
-Side door as above – brick surface
-Door to barn 1.55m (61 inches) concrete surface
-Drop off area. Paved (no kerb). Outside Shop, Level access
Individual Car Park Information
Illife Way Car Park- No disabled spaces, however, there is no charge for Blue Badge for first 3 hours as long as Blue Badge is displayed. (0.1 mile)
Milton Road- 9 disabled spaces with no charge for Blue Badge holders as long as the Blue Badge is displayed (Maximum stay 3 hours) (0.3mile)
Union Street Car Park- No disabled spaces, however, there is no charge for Blue Badge holders as long as Blue Badge is displayed (0.2 mile)
Ipswich Street Car Park- 3 disabled spaces with no charge for Blue Badge holders (Maximum stay 3 hours) (0.2 mile)
Bury Street Car Park- No disabled spaces, however there is no charge for Blue Badge holders for first 3 hours as long as Blue Badge is displayed (0.2 mile) Main site – Displays and exhibits
Each building has a building book that includes information about the displays in the building and can be carried around or used in one place as required. As displays are renewed, the museum is looking at ways to reduce or remove barriers that could be a hindrance to both children and wheelchair users.
The Boby building includes a rolling display of old film relating to the trades and industries of East Anglia. Seating is provided in the form of old cinema seats. There are also wooden benches provided around the displays.
Most of our buildings have concrete floors except for Edgar's farmhouse (Grade 2 listed with a dirt floor), Abbot's Hall Barn (Grade 2 listed has concrete, brick and chalk mix – most of which has been levelled and carpeted to make it easier for visitors), whilst Alton Watermill has a wooden floor.
The interpretation throughout the Museum varies widely due to later additions of historic buildings and development stages. Each historic building has an interpretation panel with a brief history and images.
We have picnic benches dotted throughout our site enabling visitors to take a seat and admire the view or have a picnic.
Lighting varies throughout our buildings, 80% of lights are spotlights with the remainder being strip lights.
The Boby Building – the front doors are opened entirely to give access to the building. There is no step into the building.
Many of our buildings have access ramps – although we are limited in the changes we can make to some of our historic buildings.
The Museum also offers visitors the use of an electric buggy driven by one of the Museum. The museum has wheelchair and buggy routes signposted.
Abbot's Hall – Displays and exhibits
A Grade 2* listed which has has benefited from a HLF funding in 2012 therefore has several interactive displays and facilities available.
Each room has a printed book that includes copies of the QR code information for those that cannot access this information direct.
The Parlour includes an audio chair with selection buttons, rolling images and interpretation on a large screen above the fireplace and background music from the piano. There are two comfortable wingback chairs in here that can be used by visitors as well as window seats.
The Peoples Peculiar has four Ipad style screens for visitor interaction – one of these screens is adjustable for angle, etc. There are also two chairs for use by visitors at the monitors, etc.
The George Ewart Evans room has a selection of handsets playing oral history recordings, as well as the sound to accompany the film that plays. There is a stand holding fold out stools in this room that can be used to listen to the recordings or can be carried around the rest of the house for use by visitors.
The St Audry's Room has a screen with sound – selection buttons can be used. This has been positioned at a height that enables access to children and those in wheelchairs.
The Temporary Exhibition Rooms occasionally use sound to add atmosphere. We aim to position works with a central line at 120cm to make them accessible for children and those in wheelchairs. There are window seats in both the temporary galleries for visitors use.
Flooring throughout Abbot's Hall is either smooth wood or sisal. There is a hoist at the disabled access door to reach the ground floor and a lift to carry visitors to the first floor. Lighting throughout the building is on a sensor basis and will come on/stay lit when movement is detected.
The Dining Room chairs around our dining table are for set dressing only so can be used by visitors.
Access to the conservatory is via the outside pathways due to the listed status of the building.
Lighting consists of LED spot lights and track lighting.
Public Toilets
We have several toilets on our site. All our toilets are identified on our site map below. All areas marked with the WC symbol have an accessible WC, ladies and gent WCs.
Abbot's Hall Facilities
Ladies – 3 cubicles
Gents – 2 Urinals, 1 cubicle
1 x Baby Changing Room
1x Disabled Toilet
Home Close Facilities
Ladies – 2 Cubicles
Gents – 2 Urinals, 2 cubicle
1 x Disabled Toilet with Baby Changing
Conservation Building Facilities
Ladies – 1 Cubicle
Gents – Urinals, 1 cubicle
Disabled toilet with Baby Changing
Catering
Feast Café
The cafe is accessible via a ramp leading to outside decking, it is wheelchair accessible. The Entrance is 0.85m wide (33inches).
The floor is painted flat concrete enabling access to all the tables
It contains a children's area with toys and an casual area with a sofa and coffee table
The ordering of food is done on entry at the counter with changing blackboards detailing menu options, staff are available to read the menu and explain dietary options, food and drinks are delivered to the table thereafter.
Tables and chairs are wooden and are of standard height (see picture below), there is access for a wheelchair and buggies between tables.
Lighting consists of hanging and wall mounted lights.
The WC are situated in the building next door and are fully accessible.
Shop
The shop has a level entrance. However, it is situated at the top of a small, but steep, hill. It can also be accessed from the left and right, which is flat and level.
The clear door opening width for the front facing set of doors is 2032mm . The clear door opening width from the side-facing set of doors is 2032mm.
The layout of the shop is level. There is adequate space through most of the shop for a wheelchair or pushchair.
There are two large low counter areas.
All of the display racks are divided by shelves, differentiating in height. Items are spread throughout these shelves, and higher or lower items may be difficult for wheelchair or pushchair users to access.
There is no background music.
A hearing loop system is available.
Staff will always give assistance if required.
Grounds and Gardens
The site consists of large expanses of grounds and lawns in between buildings which are accessible to visitors by foot or aided by our buggies. These can be reached by wheelchairs via our paths, Crowe Lane and an accessible path which runs through the middle of the site, the river trail is accessible by foot only. There are picnic tables placed around the site.
Some of our grounds are uneven, our staff are available to guide and instruct on the best route possible depending on the needs of the visitor. Additional Information
All our staff receive regular training that includes disability awareness training.
We have a set of evacuation procedures – should you require it, someone will assist you with evacuation either out of the buildings or to a refuge.
Assistance dogs are welcome and water can be provided upon request.
All our information brochures, evacuation procedures etc. can be made available on request.
Author/Reviewer:                                           Clare Barlow, Board Diversity Champion
Adopted by Board of Trustees:                  November 2021
Review date:                                                     October 2023
Introduction
The Food Museum is committed to encouraging equality, diversity and inclusion and creating best possible experience for staff, volunteers and visitors. Our aim is for people working at the museum to feel respected and able to give their best, and for our visitors and programme participants to feel welcomed and affirmed. This policy sets out the expectations we have for our workforce (staff, volunteers, trainees, work experience students) and for contractors and partners working on site. It sits alongside our Audience Development Plan, which sets out our aspirations for building diverse audiences.
Policy statement
The museum aims to integrate diversity and inclusion into every aspect of its work and to live its values in its culture, policies and interactions with staff, volunteers and visitors.
With this in mind, we are committed to:
Creating a positive working environment for staff and volunteers and a welcoming atmosphere for visitors from every background.
Opposing all forms of bullying, victimisation and discrimination. We aim to meet and exceed our legal obligations under Equality Act 2010, which opposes discrimination on the basis of the protected characteristics of age, disability, gender reassignment, marriage and civil partnership, pregnancy and maternity, race (including colour, nationality, and ethnic or national origin), religion or belief, gender and sexual orientation.
Being fair in pay and benefits, terms and conditions of employment, dealing with grievances and discipline, dismissal, redundancy, leave for parents, requests for flexible working, selection for employment, promotion, training or other developmental opportunities.
Promoting dignity and respect for all, and be a place where individual differences and the contributions of all staff and volunteers are recognised and valued.
Delivering services in a way that genuinely recognises the importance of an inclusive society and which strives to remove barriers to access for staff, volunteers and visitors.
Building and maintaining a workforce which is reflective of our diverse local community.
Our Actions
Our values need to be visible in our actions.  With this in mind, we are committed to:
Providing appropriate training about rights and responsibilities under this policy and encouraging all staff and volunteers to work towards creating a positive environment in the museum.
Making reasonable adjustments to working practices, equipment and premises. We will offer, where appropriate, additional support to trustees, staff and volunteers to ensure they are able to take a full and active part in the museum's work.
Encourage the widest possible range of people to consider working or volunteering for us, through our outreach work and our approach to recruitment. We will, for example, take into account diversity when advertising vacancies and offer guaranteed interviews to qualified candidates from under-represented backgrounds.
Monitoring the make-up of the workforce regarding information such as age, gender, ethnic background, sexual orientation, religion or belief, disability and economic background to assess progress in meeting the aims and commitments set out in this equality policy. We will identify and implement actions to address inequalities on the basis of the insights of this monitoring.
Consulting with staff, volunteers and audiences on our collections and displays, particularly with individuals from under-represented groups. We aim, where possible, to empower people to be actively involved in telling the stories of their communities in the museum.
The museum is an equal opportunities employer and provider of services. No job applicant, employee, volunteer, trustee, member or service user should receive less favourable treatment on the grounds of age, disability, gender reassignment, marriage and civil partnership, pregnancy and maternity, race (including colour, nationality, and ethnic or national origin), religion or belief, gender, sexual orientation, mental health, HIV status, employment status, unrelated criminal convictions or union activities.
Responsibilities
The Board of Trustees are responsible for agreeing this policy and reviewing its effectiveness.                                                                                                                                       will ensure that:
The policy is implemented through the delivery of an Equality Action Plan.
Managers are supported in their roles.
Trustees are appraised regularly on the state of equal opportunities and diversity.
The museum requires its managers to ensure that:
Proper records of employment decisions are maintained and regular reviews of employment practices are carried out.
Grievances are dealt with in a fair and consistent manner in line with the museum's Disciplinary and Grievance policy and procedure.
Their staff and volunteers are aware of their responsibilities under this policy and are encouraged to work towards a positive environment for everyone.
All staff, volunteers, placement students and trainees, contractors and partners must:
Abide by this policy and the law.
Conduct themselves in such a way as to help the museum provide a positive, supportive working environment. This includes working to prevent bullying, harassment, victimisation and unlawful discrimination.
Not harass, abuse, belittle or intimidate anyone else.
Inform the museum's management if they suspect discrimination, bullying, harassment or victimisation is taking place.
All members of the workforce should understand they, as well as their employer, can be held liable for acts of bullying, harassment, victimisation and unlawful discrimination, in the course of their employment, against fellow employees, customers, suppliers and the public. Such acts will be dealt with as misconduct under our grievance and/or disciplinary procedures, and any appropriate action will be taken. Particularly serious complaints could amount to gross misconduct and lead to dismissal without notice.
Further, sexual harassment may amount to both an employment rights matter and a criminal matter, such as in sexual assault allegations. In addition, harassment under the Protection from Harassment Act 1997 – which is not limited to circumstances where harassment relates to a protected characteristic – is a criminal offence.
Monitoring diversity
The museum regards the collection and analysis of data as vital in informing change and improving performance. Where appropriate, statistics on the museum's services and workforce will be collected and analysed in relation to equality and diversity matters. We will review employee turnover and seek information on reasons for leaving. Local and national data or statistics will be used to benchmark our performance. How we collect and manage data is described in our Data Protection policy.
Author/Reviewer:                                           Jenny Cousins
Adopted by Board of Trustees:                  April 2022
Review date:                                                     April 2024
A museum has a long-term purpose and therefore must act with a long-term view, playing our part in addressing the Climate and Biodiversity crises.
The museum has three roles in relation to the environment:
Educator: The museum has a remit to educate. We seek to raise awareness of environmental issues, particularly those which relate to food.
Business: The museum's activities impact upon the environment. We should seek to reduce our impact wherever possible.
Landowner: The museum manages 84 acres of farmland, woodland, river, meadows and parkland. We seek to manage this to support as wide a range of species as possible and work with other landowners to deliver larger-scale impact.
Educator
We aim to:
Encourage visitors to value nature.
Raise awareness of how people affect the environment and nature, particularly in relation to food, through our public programme, interpretation, projects and partnerships.
Encourage environmentally-responsible visitor behaviour through how we manage the estate, e.g. waste, habitats, grass cutting.
Link the protection of our environment with preserving heritage.
Use and promote sustainable and local products in the shop and café.
Promote sustainable travel options for visitors
Business
We aim to:
Measure and monitor our energy and water consumption and set clear targets with a goal of reaching net-zero carbon in our day-to-day operations.
Produce and store as much of the energy as we consume as possible. Where this is not possible, buy energy from renewable sources.
Build in environmental improvements to all major capital projects.
Consider the environmental impact of collecting and undertake responsible collections management which recognises that resources are finite.
Continually improve our how we manage waste, composting and recycling.
Support our workforce with training and awareness-raising activities to understand the environmental impact of how we work.
Promote sustainable travel options for staff.
Use suppliers and contractors that recognise and address environmental matters relating to their products and services. Require contractors to use sustainable materials. Consider whole product lifecycles when purchasing.
Operate and maintain company vehicles and equipment with regard to environmental issues as far as reasonably practical.
Landowner
We aim to:
Manage the water courses, woodland, farmland and meadowland on our estate using methods which sustain a wider biodiversity, raise the conservation value of the site and support the food story.
To demonstrate ways in which land has been managed historically.
Meet or exceed all relevant environmental legislation and codes of practice.
Avoid the use of pesticides. Manage the allotments as a pesticide-free zone.
Create better footpaths and delineated routes which lessen the impact of people on habitat and wildlife.
Improve boundaries and renew and lay hedges around and across the estate.
Work with other landowners along the river to improve water quality and combat invasive species.
Take part in local environmental forums and initiatives.
Delivery
An Environment Action Plan which sets out annual targets and actions to drive continual improvement. We report on our data to Julie's Bicycle.
Author/Reviewer:                                           Jenny Cousins, Director and Michael Stamper, Food Growing Officer
Adopted by Board of Trustees:                  July 2018
Reviewed:                                                          July 2022
Review date:                                                     July 2026
Introduction
The museum has obligations under:
The Children's Act (2004) to ensure the safeguarding of children.
'No Secrets' (Local Authority and NHS circular, 2000) to develop and implement consistent policies and procedures which safeguard adults at risk from harm, abuse and neglect.
This policy applies to the workforce (all staff, volunteers, trainees, students) and to anyone working on behalf of the Museum (contractors, consultants).
The Safeguarding Procedure document sets out how processes work in the museum setting and should be read in conjunction with this document.
Policy statement
The Museum believes that it is unacceptable for a child or adult at risk to experience abuse and recognises our responsibility to safeguard the welfare of all children and adults at risk by a commitment to practice which protects them. The museum undertakes to:
Provide suitable protection for all children and adults at risk who use Museum services, facilities and venues.
Maintain procedures that staff and volunteers should adopt in the event that they suspect a child or adult at risk may be experiencing, or be at risk of, harm.
Require everyone working at the museum to be aware of their responsibility to ensure the safeguarding of children and adults at risk.
Who is at risk?
Definition of a child – A child is defined by section 60 of the Safeguarding Vulnerable Groups Act and Article 2 of the Safeguarding Vulnerable Groups Order as being any person who has not attained the age of 18, regardless of the setting they are in or the service they receive.
Definition of an adult at risk – A person who is, or may be, in need of community care services by reason of mental or other disability, age or illness; and who is or may be unable to take care of him or herself or unable to protect him or herself against significant harm or exploitation (1997 consultation paper "Who Decides?" issued by the Lord Chancellor's Department).
Responsibilities and commitments
The Food Museum seeks to safeguard children and adult at risk by:
Appointing a Safeguarding Officer (Michael Stamper) to champion safeguarding in the organisation.
Ensuring safeguarding is understood to be everyone's responsibility.
Creating procedures that must be followed by anyone working for or on behalf of the Museum.
Establishing appropriate standards of conduct through the Diversity and Equality, Disciplinary and Grievance, Data Protection, Whistleblowing policies, as well as induction handbooks.
Adopting child and adult at risk protection guidelines through a Safeguarding Code of Good Practice.
Responding to all suspicions and allegations of harm speedily.
Valuing people, listening to and respecting them.
Sharing information and good practice about the protection of children and adults at risk with children, parents, staff and volunteers, sharing concerns with agencies that need to know, and involving parents and children as appropriate.
Checking the safeguarding policy and procedure regularly for accuracy and updating whenever there is a change in legislation or guidance; undertaking a formal review every four years.
Considering safeguarding in building design.Training
Training will be provided as part of induction and at other times as appropriate.
All front line staff will receive regular, appropriate safeguarding training every four years, if significant changes are made to legislation or when it is deemed necessary.
The designated Safeguarding Officer will be available to offer advice to staff.
The procedures for dealing with a child or adult at risk and allegations against anyone associated with the museum will be made available to all staff and volunteers, and to anyone working on the site unaccompanied who would be likely to come into contact with children or adults at risk.
Recruitment
References must always be taken up for new staff and volunteers.
DBS checks will be carried out for staff where it is deemed likely that they will come into regular supervisory contact with children or adults at risk.
Volunteers will not be DBS checked unless they are in a role in which they will come into regular supervisory contact with children or adults at risk.
New staff and volunteers will be given an induction which covers safeguarding and be required to sign the Safeguarding Code of ConductContractors
All partners of the Museum and those regularly hiring spaces from the Museum who work with children and adults at risk are expected to behave in line with the Museum's safeguarding policy.  Contractors or partners working on site should immediately refer any issue to a member of staff.
Guidelines for admitting children and vulnerable adults to the museum
The museum allows children aged 12 and over to visit the museum on their own. It takes no supervisory role or responsibility.
Children aged 7 and under need to be accompanied by their parent or guardian for pre-booked activities at the museum. They remain the responsibility of their parent or guardian.
Children aged 8 to 11 can attend pre-booked activities on their own. The supervision of these children is the responsibility of the museum through the organiser of the activities.
The museum requires parents and carers to stay for birthday parties at the museum and recommends that every eight children are accompanied by one adult.
Pre-booked school parties are accompanied by adults in the ratio of one adult to eight students.
During museum events, volunteers and consultants run and commission activities for children such as face-painting. The museum will supervise these activities, which will involve one or more of the following actions:

Placing the activity in a visible place during an event where it can be overseen
Periodic checks by Visitor Services Officers or others
Maintaining a register of approved consultants/contractors who have signed up to the Code of Conduct and read and accepted the museum's Safeguarding Policy.

The museum accepts volunteers who may be as young as 12 years of age or who may be vulnerable adults.
The museum accepts work placement students and trainees who may be children or vulnerable adults. Work placement students and trainees are supervised by a nominated member of staff.
The museum provides work experience for groups of vulnerable adults, providing they are accompanied and are properly supervised.
The museum will complete a risk assessment for every event paying particular attention to the risks faced by children and vulnerable adults.
The museum will not display or use photographs of children or vulnerable adults in its publicity unless specific permission is given by their parents or carers, or an appropriate notice informing that photographs are being taken has been posted in the reception area of the museum or at an event.
Terms and Conditions
Sales and Refund of e-tickets
These terms and conditions affect the sale of e-tickets pertaining to our website www.foodmuseum.org.uk
These terms and conditions do not affect your statutory rights as a consumer.
1. Purchases are paid for via a third-party payment gateway (Dojo & PayPal). No payment information is retained by us in any format.
2. All e-tickets remain the property of the Food Museum until full payment has been received.
3. Full payment is required in all cases unless otherwise stated.
4. E-tickets will be dispatched via e-mail to the registered address of the purchaser provided at the time of purchase. Memberships can be collected from reception on your first visit.
5. E-tickets may not be exchanged for cash or goods to the value of.
6. E-tickets must be shown on entry to the museum or event and are valid to the purchaser and those detailed on the e-ticket.
7. E-tickets are valid on the day(s) marked on the ticket only.
E-ticket refund policy
1. You are entitled to a full refund on any e-ticket purchased through our website up to 7 days prior to the appointed date on your ticket.
2. Refunds after the allotted date are at the discretion of the Food Museum and all decisions are final.
3. Cancellation of tickets after seven days prior to the event are excluded from our refund policy.
4. E-tickets are not transferable and may not be exchanged for goods or cash to the face value.
5. Refunds may take up to 14 days to process.