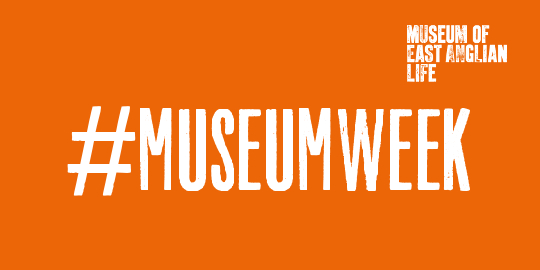 #MuseumWeek- An introduction
Museum Week
All this week (24-30 March), Museums across Europe will be joining in with Twitter's very first #MuseumWeek. All your favourite museums (including us!) will be getting involved and creating and sharing content especially for this event.
There are 7 daily themes…
Day 1 – A day in the life (#DayInTheLife)
Day 2 – Test your knowledge (#MuseumMastermind)
Day 3 – Your story (#MuseumMemories)
Day 4 – Buildings behind the art (#BehindTheArt)
Day 5 – Ask the expert (#AskTheCurator)
Day 6 – Museum selfies (#MuseumSelfies)
Day 7 – Constraint drives creativity (#GetCreative)
We'll be Tweeting, blogging, and Instagramming our way through this week but…
We need you!
Send us your questions, pictures (let's see those Museum Selfies!), and join in the conversation on Twitter all this week. Keep an eye out for more blogs as we document this very exciting week.
Share this article