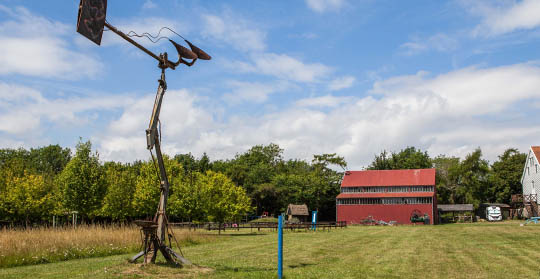 Parkland open for Silver and Gold members' daily exercise
In light of the Prime Minister's latest update (Sunday 10 May) and the encouragement to take exercise, we have made the decision that we will open the grounds of the museum for Silver and Gold members to take exercise, in line with government guidelines. As the majority of our Silver and Gold members are Stowmarket residents, we hope that this will be of benefit to the local community.
We are limiting this to Silver and Gold members as their membership cards allow them to enter without having to go through the shop or come into contact with anyone. The limited numbers mean that we can manage access to our 75 acres of parkland without compromising their safety or the safety of our staff. The museum remains closed.
Access will be allowed between 1 pm-4 pm, Wednesday-Sunday, to the grounds only. The back lawn and Walled Garden are off-limits.
This is a trial and we will keep it under review.
Thank you for your support, patience and understanding.
Share this article