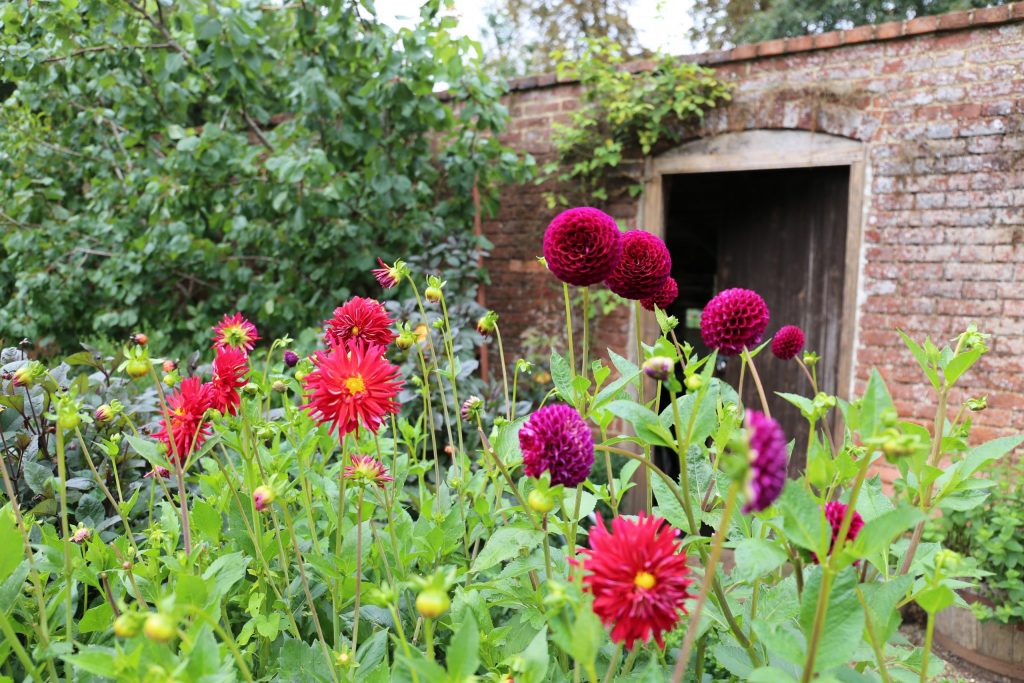 Museum reopens
The Museum and the Osier Cafe reopen once again on Tuesday 18 May and we're excited to welcome you back.
People can only meet in groups of up to 6 people, or as a group of 2 households/bubbles (unless an exemption applies). Social distancing should be maintained between people who do not live together or share a bubble.
You should not be attending if you are displaying symptoms of COVID-19. If you, or anyone in your household are displaying a new/persistent cough then please do not enter our premises.
We ask you to please read the frequently asked questions below prior to your visit to make your visit safe and enjoyable.
We've acquired the Industry Standard Good to Go mark which means that we have followed government and industry COVID-19 guidelines, have a Risk Assessment in place and a process to maintain cleanliness and aid social distancing.
FAQs for reopening
When are you reopening?

We are reopening from Tuesday 18 May. We will be open 6 days a week and closed on Mondays. Our opening hours will be 10am to 4pm.

Will it be safe?

We cannot completely eliminate the risk of Covid-19, but we have taken measures to reduce risk.
We have a very large site which makes it possible for visitors and staff to maintain social distance. A lot of the site is outdoors, for example, you can visit the animals, enjoy our new orchard, or walk the River Trail.
We will be monitoring visitor numbers to ensure that the site does not get too busy.
Most of our buildings have more than one exit and entrance and most are large. We are encouraging visitors to look and see before entering a space – if there are people already there, wait before entering.
We have increased cleaning and checking across the site.
We have removed interactive exhibits from some spaces where it is not possible for us to clean them.
The toilets will be open as normal and there are handwashing stations which visitors are encouraged to use throughout their visit. We have provided hand sanitiser at entry points.

What will it be like?

If you arrive at the same time as others, you may have to queue on the pavement in the marked bays.
At the ticket desk you will be asked to leave your details (your name, postcode and contact email and/or number) so that we can assist the NHS Covid Test and Trace service. Unless you give us your permission to keep your details for an annual pass, we will retain your contact details (name, phone number, email) for 21 days as we are required to do. Please see our privacy statement for further details.
Whether visiting the cafe or the museum, you will be required to leave details for NHS Covid Track and Trace. Failure to do so will result in entry being refused.
You can book online for your visit in advance to save time at the ticket desk.

Do I have to wear a mask? Will staff be wearing masks/face-coverings?

Government guidance requiring masks to be worn in shops from July 24 will mean that you will have to wear a mask when browsing the shop or buying an admission.
During your visit you are not expected to come within 2m distance of anyone outside of your household, however, following changes to government advice we will be asking visitors to wear masks inside buildings from Saturday 8 August.
As with visitors, staff will be asked to wear a visor or face covering when inside buildings, unless they are medically exempt from doing so.

How am I expected to behave?

We ask that visitors ensure that they keep a safe distance from other groups and from staff and our volunteers. Some of our volunteers are vulnerable, but the museum is important to their wellbeing. Help keep the museum a safe space for everyone by being considerate about how you behave on site.
You do not need to stay together as a family group, but adults are responsible for children and should ensure that children stay socially distanced from other groups.
We advise visitors to think about their journey and to avoid crowded areas when in transit to the venue.

What will I be able to see?

You will be able to visit most areas of the museum and experience the spaces as you could have done before Covid.
All of the buildings will be open except for the Smithy. You will be able to look inside the Smithy from the door but not enter it.
Some of the interactives aimed at families have been temporarily removed as it is not feasible for us to clean them in between uses.
We will not be running all of our normal talks and tours due to the increased cleaning regime, however outside talks will go ahead as normal. If you would like to visit the Crowe Street cottages, please let us know at least 48 hours in advance of your visit, we are operating with limited capacity but will do our best to accommodate a visit where possible.

Will the toilets be open?

The toilets will be open as normal. Space is limited, so we ask that you queue outside of them. If you are waiting for people to rejoin your group, you wait at a distance from the toilets to avoid creating a bottleneck

Will the shop be open?

We have introduced a one-way route through the shop and will be limiting the number of people who can browse.

Will the café be open?

The Osier café is welcoming back customers and has put in place social distancing measures including a one-way ordering system. There are tables outside under cover as well as inside. You can also pick up cakes and drinks to take away. The café will be open from 9am-3.30pm Tues-Sat and 10am-3.30pm.

Will picnic tables be cleaned more regularly?

We are not able to ensure that picnic tables are cleaned after each use. You are welcome to use them at your own risk.

Can I come by bike?

There is a bike rack in the museum. If you come to the gate, ring the buzzer to be let in. There are also bike racks in the nearby car park.

Will the car park be available?

Visitors to the museum should park in the Mid Suffolk District Council's designated car park opposite Asda. If you have access needs, follow the signage through Asda car park to the gate of the museum and ring the buzzer to be let in.

Will you still have access buggies to transport people with mobility issues around site?

These will be cleaned after each use. However due to the pressure on staff time with the increased cleaning regime, you may need to wait longer than usual. If you need to use the buggies, please let the shop know on arrival.
Share this article