Christmas, Talks & Activities, Workshop
Traditional Mince Pie Workshop

9 Dec 2023

10:30 - 12:00

£5-60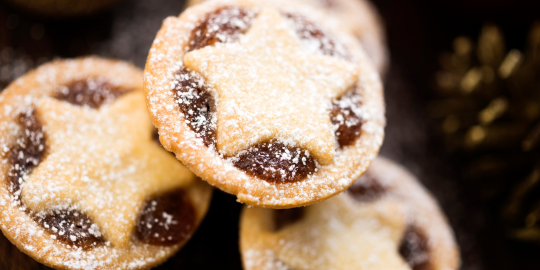 Saturday 9 December
10.30am – 12pm
Booking essential
Learn how to make traditional mince pies entirely from scratch at the Food Museum!
Our experienced Learning Assistant will run you through the steps and stages to making fantastically-crisp-on-the-outside, gooey-in-the-middle mince pies. Following Mrs Beeton's 14 tips to super shortcrust, and the Museum's very own mincemeat recipe, this is workshop will teach you to make old-fashioned mince pies that will impress this Christmas!
We will be serving our very own festive mulled apple juice pressed at the museum during the workshop.
Prices
Tickets include ingredients and museum entry for the day.
£20 per adult (£5 for members), £18 per concession (£5 for members), £15 per child (£5 for members)
£60 for a family ticket of 2 adults and up to three children (£15 for members)
£40 for a family ticket of 1 adult and up to three children (£10 for members)