Exhibitions
Meat the Future

22 Jun 2023 - 5 May 2024

All Day

FREE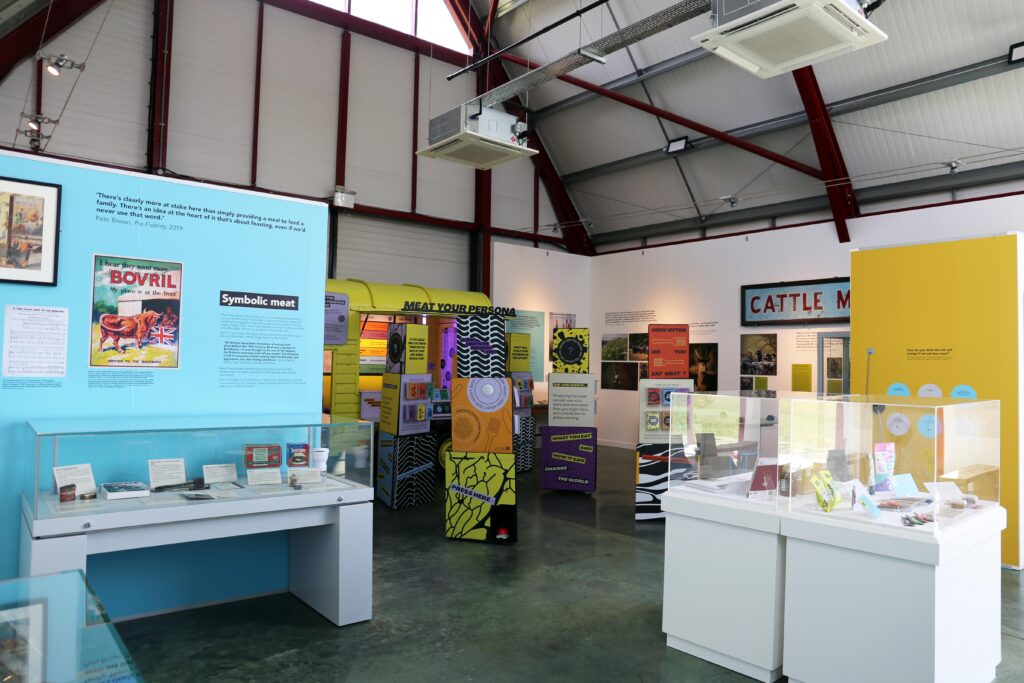 The award-winning 'Meat the Future' exhibition comes to the Food Museum!
From a bacon sandwich to a roast dinner, a lamb curry to a pepperoni pizza, our diet in the UK revolves around meat. But what is the environmental cost of having meat on the menu?
Meat The Future presents cutting-edge research on the environmental impacts of animal agriculture.
Across the world, 90% of people are meat-eaters – and global consumption is rising. Is our appetite for meat a necessity, or just a matter of taste? What's the evidence that meat production is adding to our environmental crisis? If we eat less meat, what happens to all the people the industry employs? And our landscape, shaped by farming?
What can I see?
Visitors will be able to explore the past, present and future of producing meat, learn about contemporary issues and get the bigger picture. From fascinating facts such as the typical weekly meat intake of different countries to the rise of alternative proteins such as insects, there is plenty to provoke thought.
Try out Meat Your Persona – an interactive quiz which will challenge you to reflect on how your own food choices are shaped by health, ethics, society and personal values. Take away a recipe card or make a pledge for the future.
Hear from campaigners and scientists, alongside farmers and butchers. Through the Food Museum's collection, explore the cultural history of meat-eating and farming. Visitors will encounter a butcher's cart and objects familiar from a traditional butcher's shop and explore how our eating and buying habits have changed and how they might change again in the future.
Tasters and demonstrations
There will be opportunities to taste a variety of recipes in our demonstration kitchen. The menu will vary with the seasons. As well as produce from our own Walled Garden, we will be showcasing recipes and cuisines from around the world that use alternative proteins, edible insects and local sustainable produce. Find out more here.
Free with admission/membership
CLOSED ON WEDNESDAY 1 NOVEMBER
Meat the Future is produced in partnership with the Oxford University Museum of Natural History and Oxford University's Livestock Environment and People (LEAP) research programme, generously funded by the Wellcome Trust.