Exhibitions
Food Stories

21 Apr 2022 - 28 Jun 2022

10:00 - 16:00

FREE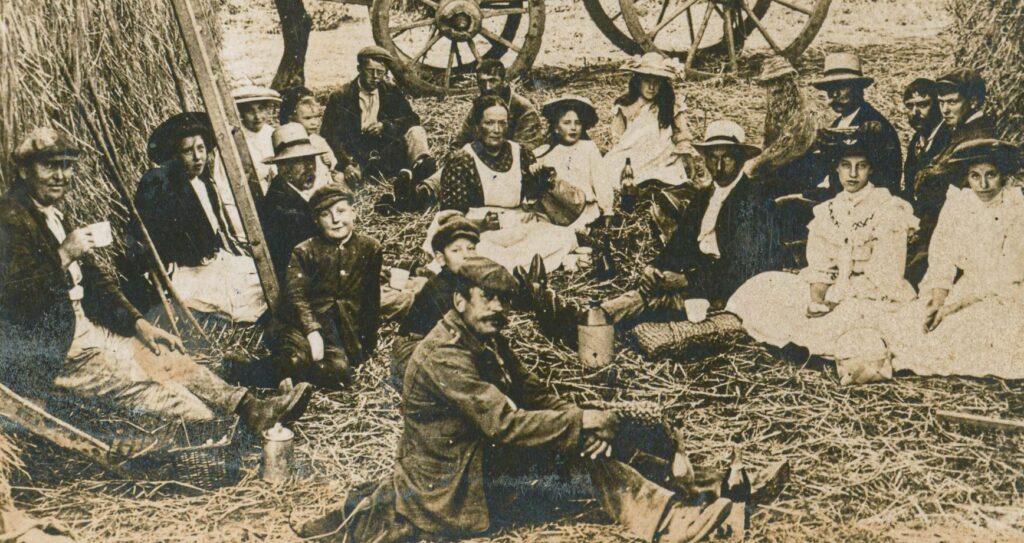 This spring the Food Museum is going on the road! From April to June 2022 the Museum will tour 'Food Stories' exhibition to rural communities in East Anglia.
'Food Stories' celebrates East Anglian recipes, cooking, farming techniques and dialect words that have been passed down through generations. The centrepiece of the exhibition will be a farm kitchen table featuring local recipes, photos, sound recordings and objects from our collection.
With our partners, the University of Leeds, we will be able to share historic sound recordings from the region of people talking about their food and farming memories. Visitors will also be able to take part in the University of Leeds' Dialect and Heritage Project by contributing their own dialect words and filling in dialect surveys. We also encourage visitors to share their favourite or family recipes by bringing along a copy to pin up to our growing display.
The exhibition will tour to 20 locations across Essex, Norfolk and Suffolk.
The exhibition is generously supported by the Esmée Fairbairn Collections Fund, the Headley Trust and the National Lottery Heritage Fund.
Tour Dates:
The exhibition is open from 10am – 4pm unless otherwise stated.
The exhibition is free to enter except at Food Museum, the Suffolk Show and Mersea Island Museum.
Thursday 21 April – Exhibition Launch – Food Museum, Stowmarket, Suffolk (10am – 5pm)
Saturday 23 April – Grimston Village Hall, Grimston, Norfolk
Sunday 24 April – Garboldisham Village Hall, Garboldisham, Norfolk
Saturday 30 April – Hemingstone Hut, Hemingstone, Suffolk
Sunday 1 May – Chesterfords Community Centre, Great Chesterford, Essex
Thursday 5 May –St Edmund's Hall, Hoxne, Suffolk
Friday 6 May – Mendlesham United Reformed Chapel, Mendlesham, Suffolk
Saturday 7 May – Wreningham Village Hall, Wreningham, Norfolk
Tuesday 10 & Wednesday 11 May – Hungate Church, Norwich, Norfolk
Saturday 14 & Sunday 15 May – Ludham Local Archive Group Open Day, St Catherine's Church, Ludham, Norfolk
Sunday 22 May – High Easter Village Hall, High Easter, Essex
Tuesday 31 May & Wednesday 1 June – The Suffolk Show, Trinity Park, Ipswich, Suffolk
Wednesday 8 June – The Hold, Ipswich, Suffolk
Saturday 11 June – Mersea Island Museum, West Mersea, Essex (10am – 5pm)
Sunday 12 June – Tillingham Village Hall, Tillingham, Essex
Thursday 16 June – Canewdon Village Hall, Canewdon, Essex
Saturday 18 June – Doddinghurst Village Hall, Doddinghurst, Essex
Sunday 19 June – Orpen Memorial Hall, West Bergholt, Essex
Saturday 25 June – Rickinghall Village Hall, Rickinghall, Suffolk
Monday 27 & Tuesday 28 June – Christopher Jones' House, Harwich Festival, Harwich, Essex