Events
East Anglian Storytelling Festival

26 Aug 2022 - 28 Aug 2022

All Day

£10-220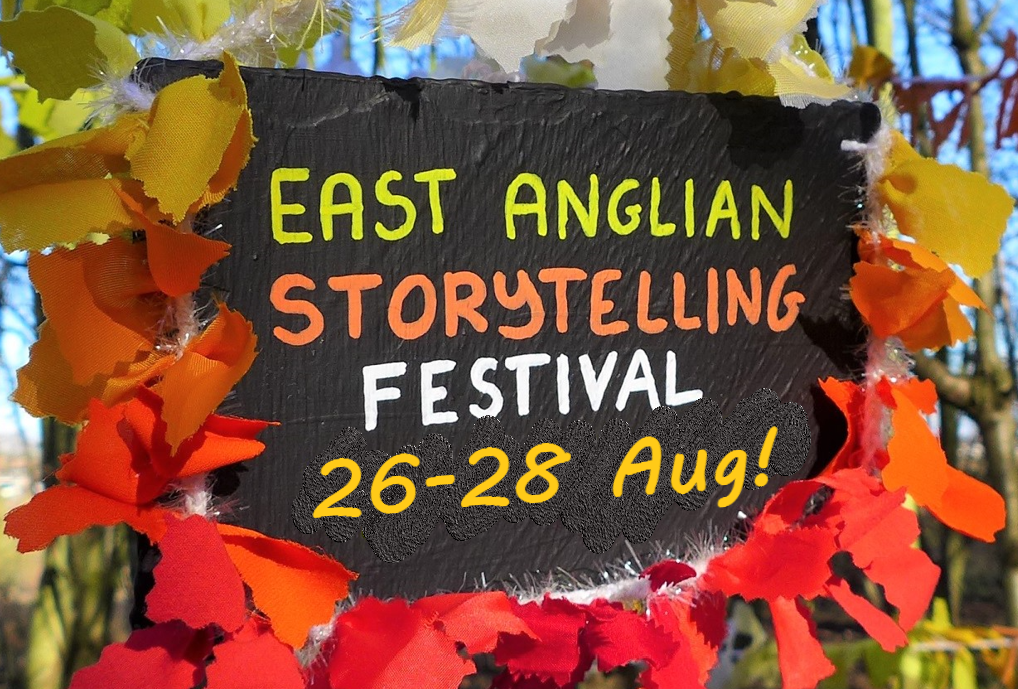 26 – 28 August
Weekend Tickets – Adult £80, Youth (12-17) £50, Child (4-11) £12, Family 2 Adults 2 Child/Youth – £150-£210 – Camping Tickets also available.
Saturday/Sunday day tickets – Adult £20-£30, Youth (12-17) £15-£20, Child (4-11) £10, Family 2 Adults 2 Child/Youth – £55-£85
Friday/Saturday evening tickets Adult £12-£15, Youth £10-12
There will be lots of free events for Museum goers as well as ticketed events.
Over the Bank Holiday weekend, festival goers will be able to enjoy the picturesque surroundings of the museum, while they listen to stories told live, mouth to mouth, heart to heart, rediscover an ancient folk tradition and find out that nobody is too old to enjoy a good story.
We have fantastic storytellers lined up from all over the country and local and regional storytellers too! There will be plenty of free storytelling for museum-goers, and opportunities to join in ceilidhs, story rounds, and many other events.
We are delighted to be supported by Getonthe SoapBox! SoapBox is a producer of spoken word, poetry and music events, based in Suffolk. Their events surprise, challenge and entertain. The museum site will be decorated by Amy Wragg, the architect of the Getonthe SoapBox!
Camping will be available in the spacious grounds. Weekend and day ticket holders have access to the whole museum.