Christmas, Events, Theatre/Poetry/Music Performance
A Christmas Carol

16 Dec 2023 - 17 Dec 2023

10:00 - 15:00

£10.50-12.50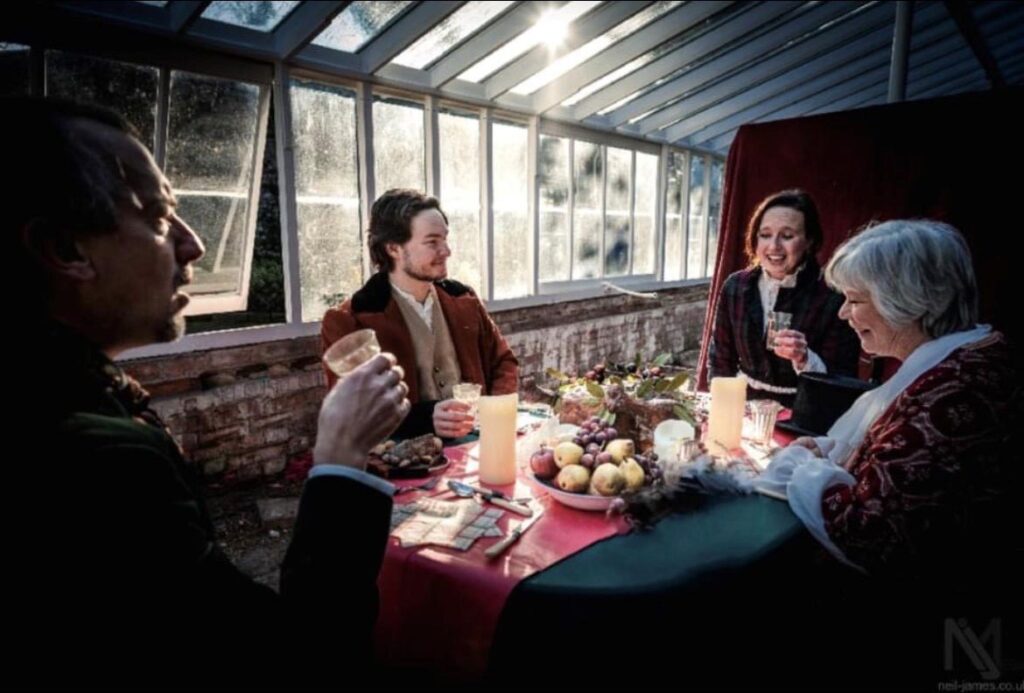 A Christmas Carol by Charles Dickens – Interactive promenade performance 
Come and join us at the Food Museum as Magic Floor Productions take you on an immersive experience of this classic Dickens tale, sure to get you in the Christmas spirit!
Wrap up warm and walk with Scrooge for this festive theatre treat. See the museum like you have never seen it before and be transported back to Victorian England for an experience you won't forget.
This is a fully costumed performance, where you'll follow Scrooge around as he visits the past the present and the future! Audiences have been captivated at the style and professionalism of Magic Floor Productions' outdoor performances.
Saturday 16th and Sunday 17th December 2023.
Performances at:
10am (Sat sold out)
12pm (Sat & Sun sold out)
2pm (Sat & Sun sold out)
The performance
A classic tale by Charles Dickens, this well-known story follows Ebenezer Scrooge, a cruel, cold-hearted businessman who gets an opportunity to change his ways. Visited by four spirits, he's shown how his life and the lives of those around him will end-up should he continue to live solely for financial gain.
The story connects characters' attitudes toward food and toward Christmas, signifying the generosity and fellow-feeling the Christmas season invokes. Scrooge's former employer Fezziwig provided plenty of food for his employees and other guests at his Christmas party. There will be mulled wine and mince pies on route!
This is a promenade performance, some inside and outside, so please wrap up warm and wear sensible footwear to walk around our beautiful site. There will be plenty of opportunities for resting throughout the performance and plenty of opportunities to get involved too!
Performance time is around 1 hour, but can change slightly due to the interactive nature of the piece.
Tickets
Suitable for children aged 12+
Adults – £12.50
Young person (aged 12-16) –   £10.50
Concession – £10.50
Your Ticket allows you to continue your visit into the museum site after the performance (not before your allotted time) on the day of your performance. Why not start or finish your theatre experience with a festive bite to eat in our Feast café on site.
Accessibility
The performance is all on flat ground apart from a small set of steps into Abbot's Hall, which can also be accessed via a lift. This is a promenade performance which requires walking/travelling between scenes, however there will be chairs on route to rest if needed. Please get in touch via contact@foodmuseum.org.uk if you have any queries.