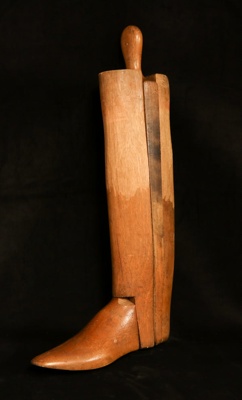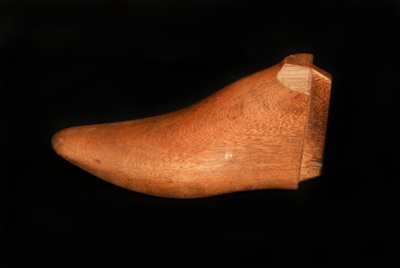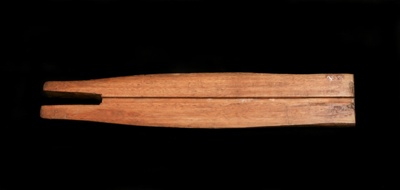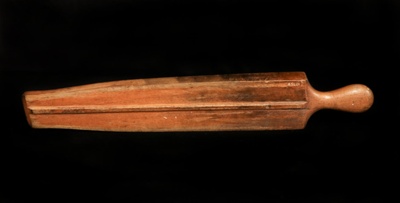 Name/TitleBoot Tree
About this objectBoot tree made of wood. The purpose is to preserve the shape of riding boots. Riding boots are particularly prone to perspiration, thus becoming out of shape. The object was used by the donor and his father, at Scarlett's Farm, in the West Bergholt area of Essex. This tree is for the left foot, it is marked 'L' at the top. Stored inside riding boot (STMEA:A.5400).

The tree is made in four sections. The handle is tongue shaped. The top halves of the two outer sections have been shaved down, the rest is varnished.
Medium and MaterialsMade of wood.
Inscription and MarksMarked 'L' at the top - for left boot.
MeasurementsOuter leg piece:
Length: 445mm
Width: 75mm
Depth: 55mm

Foot piece:
Length: 120mm
Height: 85mm
Width: 75mm

Central leg piece:
Length: 535mm
Width: 85mm
Depth: 30mm

Inner leg piece:
Length: 445mm
Width: 75mm
Depth: 55mm
Object numberSTMEA:A.5401
Copyright Licence

Attribution - Non-commercial (cc)