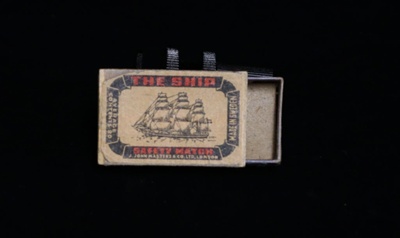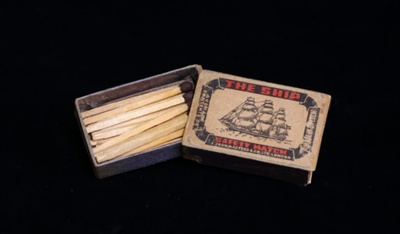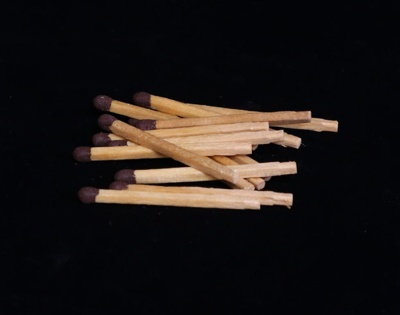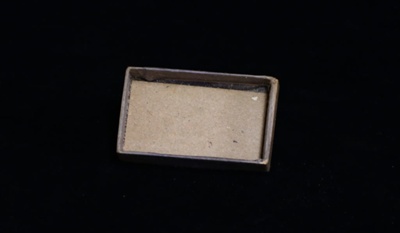 Name/TitleMiniature Matchbox
About this objectA miniature matchbox in two parts containing approximately 15 matches. One part consists of a top and sides with open ends. The other part is a tray, which is held firmly, but runs freely through the other part. The box is coloured yellow, black, red, blue and oatmeal. On the front is a picture of a full rigged ship. The sides are roughened to ignite the matches.

There is an identical empty matchbox in the collection, given by the same donor.
MakerJ.John Masters & Co. Ltd.
Place MadeLondon
Medium and MaterialsBox: mainly thin wood covered with paper
Floor of tray: cardboard
Inscription and MarksInscription printed on top:

The Ship
Average contents 20 Made in Sweden
Safety matches
J. John Masters & Co. Ltd, London
Measurementswidth: 41mm
height: 30mm
depth: 9mm
Object numberSTMEA:1998-46.6b-c
Copyright Licence

Attribution - Non-commercial (cc)