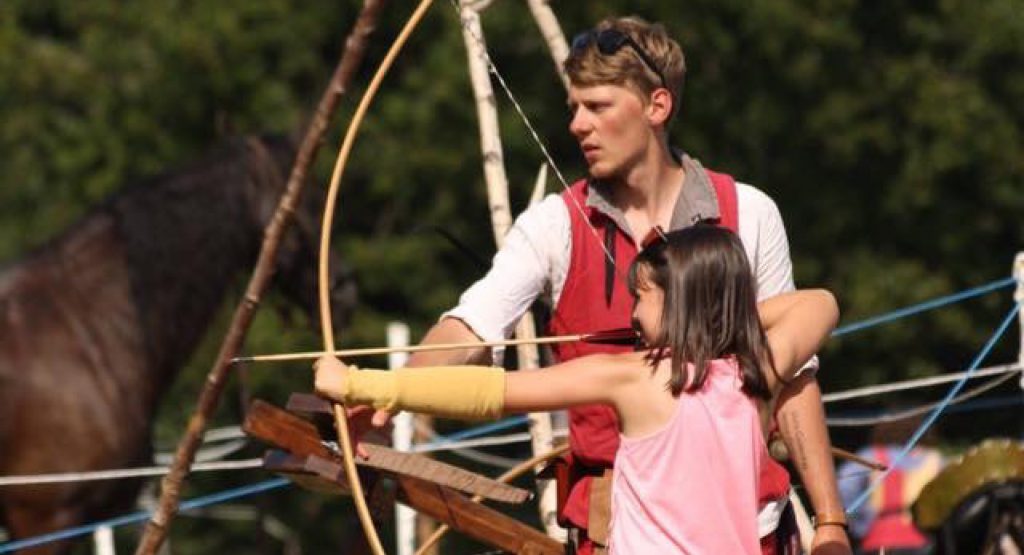 Cider and Song Spotlight: Reach the Core
The Museum will be launching an exciting new event in October, the Cider and Song Festival. As we count down till the start of the event we'll have blogs featuring a spotlight on some of the activities we'll have featured. This week our blog features Reach the Core who will be running the Archery on Saturday 19th October.
Reach the Core
Over the last 5 years 'Reach the Core' has become synonymous with outrageously inventive historical activities for events and venues all over the UK.  They design, build and deliver activities that transport visitors into the period and as close to the real thing as possible.
Reach the Core will be providing their unique brand of traditional medieval Archery complete with longbows and crossbows for all ages to enjoy at our second Cider and Song Festival on Saturday 19 October.  Visitors will get to try their hand at the William Tell challenge by shooting an apple off the head of our dummy, or for the brave, get dressed in armour and let your friend or family shoot an apple off your head!!
Reach the Core have worked with the museum before, delivering the Archery sessions in the summer holidays and appearing at the museum's Living History Fair and visitor feedback has been fantastic for their engaging and entertaining sessions.
Learn more about Reach the Core over on their website
Share this article